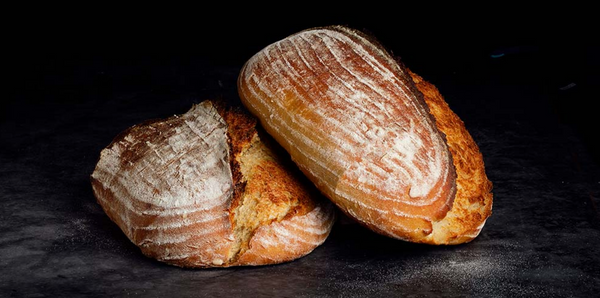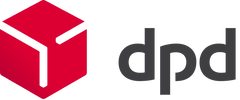 DELIVERY
How will you deliver my flour?
We deliver your flour via DPD. They offer a reliable service and we feel we can trust them to deliver your flour. You will receive a notification when your flour is dispatched by email and you will then receive a text/email with a 2 hour delivery slot on the day of delivery.
How quickly will you deliver my flour?
We aim to dispatch your order within 48 working hours from the point of your order, where stock levels permit. You will receive an email confirming your order has been dispatched as soon as it leaves us. Whilst every effort is made to dispatch orders on time we cannot guarantee a set delivery date and we are unable to guarantee set dates in the future. We pay for 'Next Day' delivery to DPD so our deliveries are delivered to the customer 1 day after dispatch and this is likely to provide the best guideline to your actual delivery date.
Please note we are unable to amend delivery dates once your order has been accepted.
How much does delivery cost?
The delivery cost is a flat £5.95 for UK mainland and this will be added to your bill at checkout. Order values of £45 and over will be delivered free of charge. Please note that the value of the order needs to be £45 or more after any discount codes have been applied for the Free Delivery to be applied. For deliveries to Scottish Highlands & Islands, Northern Ireland, Channel Islands, Isle of Man, Isles of Scilly and Isle of Wight please see below.
Is there anywhere that you can't deliver within the UK?
Deliveries to Scottish Highlands & Islands, Northern Ireland, Channel Islands, Isle of Man, Isles of Scilly and Isle of Wight will usually take two working days from despatch and are subject to a surcharge. We will email you with the surcharge for acceptance before confirming your order.
Going away or on holiday?
If you are likely to be away, or on holiday, around 1 - 3 working days after placing your order we would recommend holding off placing your order until you come back and can take receipt of your parcels safely. We deliver all of our orders in cardboard packaging and any delay or disruption could affect the quality of the product that you receive.
From Grain to Premium Flour
Nelstrops make a wide range of flours from wheat, spelt and rye with exacting standards on quality. It has long been recognised by the family that a commitment to quality has, and always will be, the key to company's success.
Step 1 – Grain arriving from farm
The grain arrives at the mill and is checked for its quality and provenance. All the English grain can be traced back to the farms where it was grown.
Step 2 – Making Sure The Grain Is Pure
The first step at the mill is to make sure the grain is pure; a combine harvester can collect other seeds, small stones and straw from the fields. At the mill we pass the grain over special sieves and blow air through it to lift the straw away to leave only pure grain for milling.
Step 3 – Adding Water To The Grain
We then moisten the grain with water and leave the grain to stand for between 8 and 12 hours (depending on how hard the grain is). The water comes from the mill's own borehole 30 metres (100ft) below ground drawing water from the Cheshire acquifer.
Step 4 – Starting To Grind
Once moistened the grain then passes through a set of stones which take the very outer layers of bran from the grain. The grain is then broken open through a set of 'break' roller mills which release the inner parts of the grain.
Step 5 – Sieving
All parts of the grain then get sieved into different sizes. Any large parts of grain which need further breaking are sent to another 'break' mill. Any smaller granular parts are ground down to flour. These parts are then all sieved again and this is repeated until a fine flour is produced.
Step 6 – High Quality Flour
The final flour is checked to make sure it meets the highest quality standards. Our resident baker at the mill bakes sourdough, all different bread types, cakes, pizzas, biscuits and everything else you can think of in our bakery to check the flour works well in all your recipes, and is worthy of being called Nelstrops flour.
Close (esc)
Popup
Use this popup to embed a mailing list sign up form. Alternatively use it as a simple call to action with a link to a product or a page.
Age verification
By clicking enter you are verifying that you are old enough to consume alcohol.