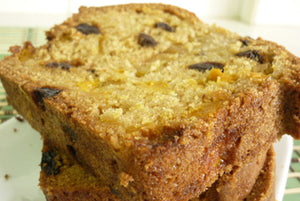 Method
Step 1:
Place the flour, salt, yeast, ginger and brown sugar and give a little stir until all of the ingredients are dispersed. Now add the butter and with your hands mix the butter in until the mixture resembles bread crumbs.
Step 2:
Add the mango puree, lukewarm water and honey to the mixture and mix until you form a dough.
Step 3:
Place the dough onto a lightly floured work surface and knead for 5 minutes until the dough looks smooth. Now place the dough in a lightly greased bowl and cover, place the bowl in a warm place and leave for about 1 hour or until the dough has doubled in size.
Step 4:
Turn the dough out back onto a work bench and knead in the strawberries for about 1 minute, now cut the dough into 2 equal pieces and roll them so they become a long sausage shape now with one of the dough pieces shape it so it looks like a large ring and pinch the two ends together and brush them with a little egg wash so they stick. Now do the same with the other dough piece. Once this is done place them on a lightly greased baking tray and cover them and leave them to stand for 45 minutes.
Step 5:
Uncover both the rings and brush them with the beaten egg and place them in a pre-heated oven of 220oC/425oF/Gas mark 7 and bake them for 25 to 30 minutes or until golden brown. Once baked place them onto a cooling wire to cool.
Ingredients
400g Nelstrop Traditional Strong White Flour
3 tbsp of butter
450g Strong White flour
1 tsp salt
2 tsp Easy Bake yeast
1 tsp Ground Ginger
50g Brown Sugar
1 Small Mango, peeled and blended to a Puree
250ml Lukewarm Water
2 tbsp honey
1 Egg Beaten for Glaze
125g Diced Strawberries